Many of you may know or remember Jill's sister Debbie "Deb Beach" who attended Wildwood in the early days & Falls Church, too, to name a few. Well, Deb's recently been diagnosed with rare & rapid form of cancer. Her son Tyler has stared a Go Fund Me page to help with the financial difficulties that are already beginning to mount. The folks are up from Florida to lend assistance (her mom Diane had been a nurse) and falling this close to the 5-year anniversary of Jill's passing is taking it's toll on the family (it was Deb who found her sister). If any can find a way clear to help with whatever donation you feel is comfortable please help. Thanks!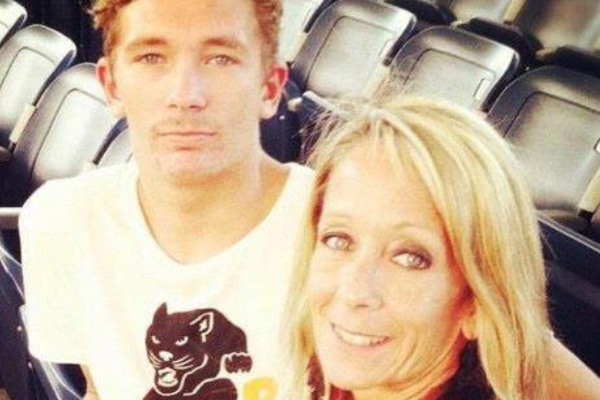 As many of you know Debbie was recently diagnosed with a rapid and rare form of cancer. This was a shocking and overwhelming diagnosis considering she is such an active healthy person!
We all jumped into action to get her the right Doctor, medication and as much support as we possibly could as quickly as possible! Her medical expenses and treatment are going to be a long road and as much as everyone's prayers have helped and are much appreciated, we need help financially to put her in the best possible doctors hands. She is going to be starting chemotherapy this coming week.
The goal is to get her back to the best health possible which is going to give her quality of life she deserves. This has presented an obvious challenge financially. Those of you who know Debbie well, know that it is difficult for her to ask for and receive but she will be the first to offer it! Hence why we are asking for her! 
We are overwhelmed by the support we have received from so many wonderful friends and family members with whatever they have been able to offer as a helping hand. We also know there are many people who are close to Debbie that aren't exactly sure of her diagnosis and would love to help! We know she has an amazing circle of friends and family and this is a true testament to see how much love and support we have in our lives!
SO many of you have asked, "how can I help? What do you need?" Well the past two weeks have been quite hectic trying to figure out exactly what is going on inside of Debbie and now we finally know what we need from all of you! Our goal right now is try and raise enough money to ease her financial burden and her mind so she can put all of her energy into getting well and getting the best help possible
This week we were dealt a very scary hand of cards and realized this is going to be a much more difficult and longer road than we anticipated. The upcoming weeks are going to be a tough fight and we are going to need help from as many of you as possible. We are very grateful for the support everyone has already shown, but this is all just beginning and now is when we need you more than ever! Please know we are thinking of you all and feeling the positive energy from everyone and can't thank you all enough!!