The Rolling Stones' Exile On Main St reissue reviewed track-by-track
Remastered and boasting unreleased tracks, this Stones masterpiece is MusicRadar's Classic Album Of The Month
Joe Bosso, Fri 7 May 2010, 4:10 pm BST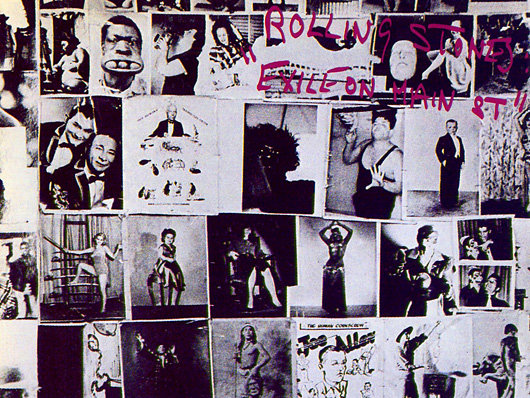 Welcome to MusicRadar's new Classic Album Of The Month feature.
Every month, we'll put an important release back in the spotlight, breaking the album down track-by-track and looking in depth at technique, gear and production. Think DVD-style commentary but for musicians!
To kick us off, a stone-cold classic from 1972 gets expanded and dusted down for 2010…

Although hard to comprehend now, upon its release in May 1972, Exile On Main St, The Rolling Stones' grand, sprawling double LP, confounded most critics and fans.
A staggering, encyclopedic examination of American roots music - gospel, folk, country, soul, R&B, boogie-woogie rock 'n' roll, it's all there - Exile marked the end of the Stones' four-album hot streak, one which included Beggars Banquet, Let It Bleed and Sticky Fingers. (OK, we can call it five if you throw in the live album Get Yer Ya-Ya's Out.)
The reason for all of the head-scratching was simple: During most of their early career, The Rolling Stones were known as the greatest 'singles' band in the world. But as they came to equal The Beatles and embraced the album as a true art form, with Exile they reached their creative peak while pulling off the ultimate irony: They released a two-record set with nary a hit single to be found. (Tumbling Dice came the closest, peaking at number five in the UK and number seven in the US - this from a band that routinely racked up number ones.)
Produced by Jimmy Miller and recorded mostly in the basement of Keith Richards' rented French Riviera villa Nellcôte (the band were forced to flee England at the time to avoid paying enormous taxes, thus the 'Exile' part of the title), with additional tracking and overdubs in Los Angeles, the album reflected, in sound and spirit, the 'elegantly wasted' state of the group and the various friends, hangers-on and dope dealers that partied from dusk till dawn.
The decades have been kind to Exile On Main St. The voluminous, panoramic work that tested the patience of most listeners in 1972 is now regarded as one of rock's unqualified masterworks.
On 17 May 2010 (18 May in the US), Exile On Main St will be reissued in remastered form with a bonus CD featuring 10 previously unreleased tracks from that album's sessions (some of which have been recently 'sweetened' by the Stones' current boardsman Don Was, with brand-new vocals, guitar overdubs and background singers).
MusicRadar gives you the track-by-track lowdown of this essential desert island disc(s). More importantly, we answer the question: Are 'polished' Stones better than their dirty and dusty originals?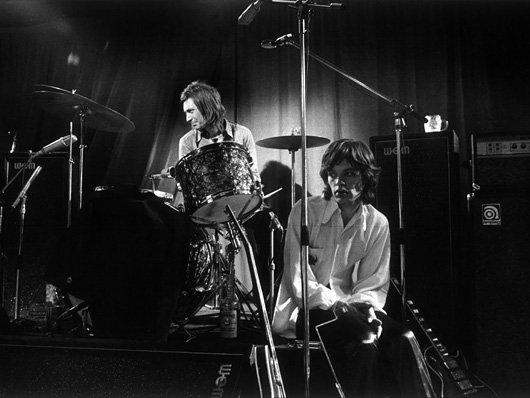 A powder keg of an opener, heightened by the fact that it's unlike any other song you can imagine, one that's impossible to reference.

The structure, both shambolic and organic, with horns, back-and-forth clicky guitars (Richards employs his five-string open G tuning), piano and organ all duking it out, with the winner being Charlie Watts' snare and cymbals - he wallops his crashes more here than in any other number in the Stones canon.
Jagger's vocals are bi-polar, whipping around the fracas. On one track, he's belting it out in a mid-rangy tenor, while on another he's all raspy and creepshow-ish. A fascinating mixture.
The remaster cranks the overall volume but doesn't affect the original's balance. The breakdown is still a disorienting sea of reverb, with Billy Preston's organ being the predominant instrument. And then the band kicks back in and drives the dense wall of sound home.

Musically, Rip This Joint is a 'wham bam thank you, ma'am' rave-up love letter to 1950's American rock 'n' roll, while lyrically it's a wry take on early '70s decadence. See all the chitter-chatter about Pat and Dick holding some shit in DC and the 'butter queens' in Texas - Jagger's firing it off so fast, it's a wonder he fits all the words in…
Although all the Stones pile on like gangbangers after the crack-crack of Watts' drums, it's Bill Plumber's acoustic upright bass that really moves this party. In the 2010 version, you can literally feel the air being emitted from the instrument; it's got a bounce and thump that an electric bass simply can't replicate.


Shake Your Hips is a mesmerising, inspired cover of Slim Harpo's 1966 blues chestnut that features a riff ZZ Top would later use for the basis of La Grange.
A percolator, this one, steady as she goes, with Charlie Watts working the rims of his drums before focusing on his snare like he's swatting at flies. On this reissue, the volume of his kit is practically doubled.
Jagger doesn't so much sing as he sneers and yelps. Keith Richards turns in a twisty, sinewy solo, after which he and Mick Taylor engage in the now-classic Stones tradition of 'guitar weaving.' The two build in intensity until the all-too-soon fade-out.
One of the last Exile songs to be written and tracked, Casino Boogie's lyrics were inspired by a scattershot approach William Burroughs employed in some of his writings, one which involved cutting words from books and newspapers and piecing them together - think a cross between outsider literature and a ransom note.
A fairly straight-forward blues rocker, Casino Boogie comes into full bloom with the vibrant sax solo by Bobby Keys and greasy guitar solos by Richards and Taylor (on slide). Keith also plays bass, and his tough yet playful walking patterns keep things hopping.

That Tumbling Dice is a throw-down classic is without question. But the high-octane mastering of the Exile reissue robs this once dusty gem of some of its elegantly wasted appeal - sometimes you have to know when to leave a little dirt behind.

Mick Taylor's bass is now almost non-existent until the three-quarters mark. The big winners here are the background singers, and that's not a positive for they practically overtake the track. We're all for the unsung stars having their day, but when they maul a masterpiece, it's time for a rethink.
We'll take the original any day, thanks.